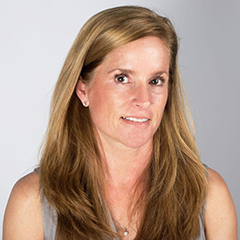 Beth Chagonjian
Associate Attorney
Beth currently focuses her practice in trust and estate litigation, and can provide a broad variety of assistance in estate planning and business succession. She previously worked as a medical malpractice litigator and in general insurance defense litigation. Beth is a second generation San Franciscan and currently lives in Redwood City with her husband and two children. She is admitted to practice in California as well as the United States District Court and the United States Court of Appeals for the Ninth Circuit.
Beth received her bachelor of arts degree in rhetoric and communications from UC Davis in 1989. She earned her doctor of jurisprudence from Golden Gate University in 1998 and was a visiting student at the University of Missouri, Kansas City during her second year of law school, while her husband attended medical school. Beth was a litigator on her school's winning mock trial team as well as a member of Phi Delta Phi, an academic legal fraternity.
While participating in mock trial, Beth competed twice in the ATLA (Association of Trial Lawyers of America, now known as AAJ) National Student Trial Advocacy Competition and was a member of the winning team both times. A year after passing the California Bar exam in 2000, she was invited to become a grader and has been grading bar exams ever since.
Beth has volunteered with Girl Scouts for over ten years as a troop leader and volunteer at Peninsula Day Camp. She was previously seen volunteering in the Redwood City School District teaching art, physical education, running fundraisers, organizing letter writing campaigns at the district level, providing pro bono legal work to create a not-for-profit PTO, in phone banks, assisting with drama productions and the like. A certified archery instructor, Beth is one of the volunteer instructors you may encounter during a free lesson at King's Mountain Archery in Huddart Park.